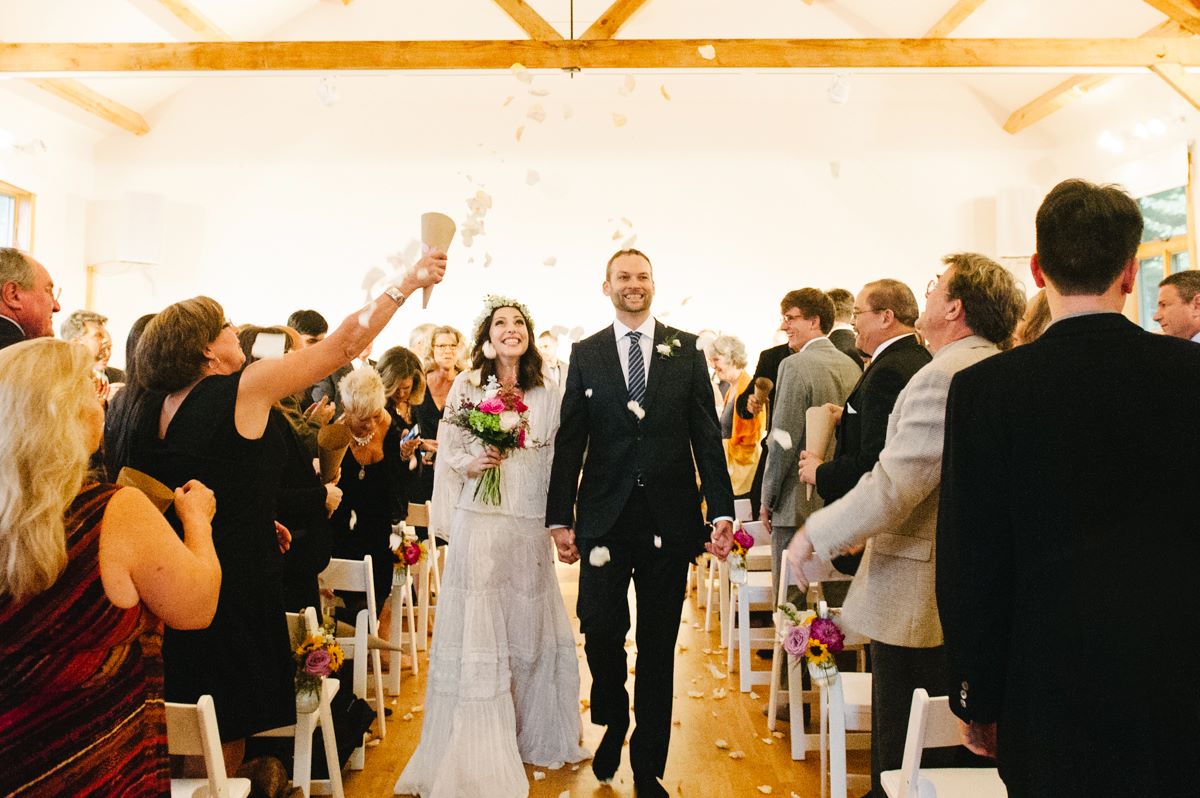 The studio is ADA accessible and has available:
Two restrooms, Sound System & Lighting System

A bedroom with two floor mattresses and a door that exits to the outside—a good spot to hide the wedding party before the ceremony.

Great for receptions for up to 80 people.
THE FARMHOUSE
The Farmhouse at Mount Tremper Arts is part of our 115 acre property on Mt. Tremper and has a stunning view of Mt. Pleasant in Catskill State Park.
THE PORCH
The porch can hold 30 people seated for a meal and is a great spot for a couple's "first look." Tables and chairs included.
Living room & Bedrooms
The living room can be used many different ways including a buffet station for meals on the porch, hair & makeup, or a kids' play room. On the second floor of the Farmhouse, there are six bedrooms and two bathrooms. Linens and towels are included in your rental.

Bedroom #1 has a queen, bedroom #2 has a full bed, and the remaining bedrooms have twin mattresses. Both bathrooms have a shower and a tub.
There are two kitchens in the farmhouse. One is a catering kitchen full of pots, pans, cutting boards, platters and other needs for large scale cooking.
The second kitchen is what we call the residents' kitchen and is for smaller-scale cooking. We have plates, cups, and cutlery for 15-30 people. There are refrigerators in both kitchens and a dishwasher in the residents' kitchen. Additional Farmhouse perks not shown are the ice maker, laundry machines, Weber grill, and hammock.
Additional Lodging
Mount Tremper Arts has two new Airstream trailers! Each trailer has a double bed, electricity, and heat.
An additional private cabin on the property is available to rent. It has a king bed, wood stove, baseboard heat, bathroom with shower, full kitchen and is removed from the rest of the buildings for a private retreat.